When you have a home, it is important to have it well kept and clean. However, there are times when this proves to be no easy feat, no matter how tidy you are. Sometimes, you encounter problems especially in your kitchen area because that is where the cooking and cleaning usually happens. One of the most common problems we meet here is a blocked kitchen sink or a blocked drain.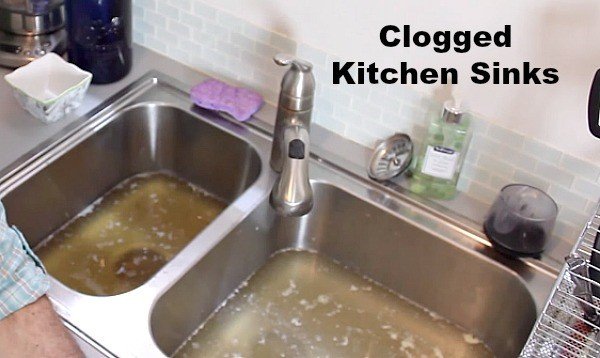 A blocked kitchen sink is usually caused by debris slowly building in the drainpipes of the sink. This is something that we would encounter after a certain number of months or years. When a blocked drain happens, we should always attend to it immediately so to prevent it from being disruptive. Fortunately for us, cleaning a blocked kitchen sink isn't quite as difficult as it seems. Companies, such as
Rioned
, have been making top of the line technology to help you with these problems. With these high-quality equipment, you no longer need to pull your hair out everytime there is a blocked drain or blocked kitchen sink. There are different types of tools for different problems, drains, and clogs. Luckily, Rioned has a complete line of equipment you can use with any type of situation. From pumps and spring machines to minijets-- read on to find out!
1. For simple blocked drains
For these simpler situations, the
Siphon pump
is an easily solution. The Siphon pump is powerful and allows quick and easy cleaning of light blockages in wash basins, baths, kitchen sinks and drains by means of pressure and suction.
2. For more complex blockages
For more complicated blockages, there is a wide range of tools you can use.
A. Handmatic
The HandMatic is an electric spring machine, which is suitable for cleaning drains up to
 75 mm. The spring is capable of cleaning drains to their full length, including bends and siphon traps. The automatic spring feed unit will feed the spring in and out of the spring drum. The spring drum is closed, preventing walls and floors from becoming dirty during unblocking.
 B. Mini Jet
At TSM we have even invested in the Rioned Minijet machine which is a professional high pressure jetting machine, that can be taken everywhere without problems. It is suitable to clean drains from 25 – 100 mm. We regularly deploy our minijet machine in side people's homes and offices to clear blocked kitchen sinks, blocked waste pipe runs, blocked bathroom showers, baths and even toilets. This is truly a very versatile piece of equipment that every good plumber or drainage engineer should have.
C. FlexMatic
The FlexMatic is the ideal spring machine for professional cleaning of drains and sewers. The lightweight and compact design, in combination with the flexible adapter hose, makes it easy to handle and maneuver in narrow spaces. Because of the unique design, the automatic spring feed
unit has an excellent grip and large roller bearings for long
term use. It is easy to operate by pressing the handle to 
drive the spring in and out of the drain. The spring rotates in neutral position whenever the handle is released. The air activated foot switch turns the machine on and off which leaves both hands free for working.
D. Allround
For larger cleaning jobs, the powerful electric driven Allround is ideal for sewers and drains that are bigger than most. To deal with stubborn blockages in larger sewers, the springs are supplied with square couplings in order to connect accessories, for all different kind of blockages. The inlet guide tube and the automatic spring feed unit enables you to work safely and with comfort. With all these technology offered by companies like Rioned, blocked drains and blocked kitchen sinks are no longer a homeowner's nightmare. Make sure when you call out your local plumber or drainage engineer that they have the right equipment to clear your blocked kitchen sink or blocked drain and check they hold valid insurance. At TSM we have a policy no clear no charge but not all companies have this policy.
---
We provided drainage cover across Norfolk, we do not charge a call out fee. We are a local family run business and aim to keep our charges competitive. We will look to beat any national companies quote for a like for like service. Give us a call today on 01603 280144 or 07827 016047
Areas covered include:  Attleborough, Aylsham, Belton, Brundall, Caister On Sea, Cromer, Dereham, Diss, Downham Market, Drayton, Fakenham, Great Yarmouth, Hemsby, Hellesdon, Hethersett, North Walsham, Norfolk, Norwich, Poringland, Sheringham, Stalham, Swaffham, Taverham, Thetford, Thorpe, Watton, Wymondham, Yarmouth
---
---
---
---
---
---
---
---
---
---