Blocked Drains have you got a problem with your drains?
TSM drainage offers a wide range of services  including:
Blocked Drains cleared by TSM Drainage Norwich.
Blocked Drains have you got a problem with your drains? TSM Drainage Norwich is your one stop shop for drain unblocking, drain jetting and root removal. Our qualified and experienced drainage engineers provide first class services around the Norwich and Norfolk areas to both domestic and commercial customers.
Call 01603 280144 0r 07827016047
Here at TSM Drainage we believe that one call unblocks all! Whether you require emergency assistance unblocking a drain, root removal or drain descaling, simply give us a call and we will send out one of our friendly, expert engineers to take care of it for you.
There is no job too big or too small for our drainage team. Using the latest drainage equipment and technology to clear your blocked drains, we will ensure that the work is carried out to the highest possible standards.
We are so confident that our top-of-the-range drainage equipment will do the job and clear your blocked drains.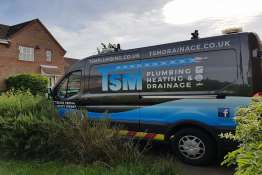 Call us on 01603 280144 or 07827 016047 to book today!
TSM drainage offers a wide range of services  including:
All of our drainage services are available to commercial and domestic clients at affordable prices that are hard to beat! We operate in and around the Norwich and Norfolk areas and have already helped a large volume of clients, from individual homeowners to pubs, shops and restaurants.
Where possible, TSM Drainage will send out an experienced engineer to examine and fix your drain problem the same day. Our engineers are trained to work quickly and efficiently, completing the drainage work to a high standard. Whilst minimising disruption to you or your business.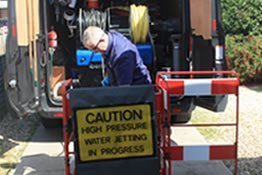 If you want to prevent future blockages and drain problems, we highly recommend having your drains regularly cleaned. Our expert engineers are on-hand to provide first class drain cleaning services. We will clean your drains and leave them looking spotless. There will be no need to worry about drainage getting blocked on the way to the sewers!
Using top of the range cleaning equipment, our qualified engineers will have your blocked drains cleaned in no time.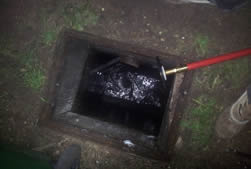 Do you suspect that your drains may be blocked? Then get in touch with TSM Drainage Norwich today! We are experts at unblocking drains and have the necessary equipment to get the job done efficiently, do not let a blocked drain spoil your day our highly trained and qualified engineers are on hand 24/7. If you have an emergency blocked drain in Norwich, Norfolk.
As well as providing drain cleaning and unblocking services. We also offer CCTV surveys. If our engineers cannot spot what is blocking your drain, the problem may be rooted deeper in the system. In cases like this, we recommend carrying out a CCTV survey to find the cause of the problem. This is something we can carry out on your behalf. Contact us for more info.